It's up to you
Price: $27.95
AUTHOR: Karen Casey
TITLE: It's up to you
YEAR:2007
ISBN: 9781573243148
EDITION: 1st
DESCRIPTION: Paperback
This small book will change everything if you let it. Nothing could be simpler or more profound. Begin the morning with a simple "paying attention" meditation. Take just a few minutes. During the day, remember what you're paying attention to, when the thought occurs, no rules. In the evening, just before bed, take a few more minutes to assess how the day went.
This practice is all about focusing on solutions not problems, letting go of preconceived notions, acting instead of reacting, giving up judgements and trying to be in control.
As we quiet our minds, we begin to discern our mind's own truth. It's Up To You offers 12 principles for changing your life by changing your thinking, with seven day's worth of morning and evening meditations for each.
KAREN CASEY is the author of eighteen books, including the bestselling Change Your Mind and Your Life Will Follow, based on these same 12 principles.
Karen Casey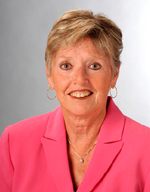 Millions of people around the world spend a few moments in quiet reflection with Karen Casey every day. Karen is the best-selling author of Each Day a New Beginning, the first daily meditation book written expressly for women in recovery from addiction. Published in 1981, Each Day a New Beginning has sold more than three million copies and has been translated into ten different languages. Over the years, readers around the world have come to regard Karen as a trusted companion on the recovery journey. Among her other best-selling inspirational books are Keepers of the Wisdom, A Woman's Spirit, Fearless Relationships, and A Life of My Own. Karen enjoys golfing and riding her Harley with her husband. She lives in Minneapolis, Minnesota, and Naples, Florida.