Codependence And The Power Of Detachment
Price: $24.95
AUTHOR: Karen Casey
TITLE: Codependence And The Power Of Detachment
PUBLISHER: Conari Press
YEAR: 2006
ISBN: 9781573243629
DESCRIPTION:
A codependent lives 'as if' – as if what others think matters more than what they think; as if they can please or change someone else; as if they have to answer to another person or persons rather than their own inner voice and higher power. It's an insidious and pervasive addiction. 

And there is a simple way out of it – detachment. Karen Casey takes us through the steps of detachment: admitting our attachment, surrendering outcome, forgiving, focusing our attention on what works. When we give up judging others, we become accountable for our own behaviour and let others – spouses, family, co-workers – be accountable for themselves.
The power of detachment is a power anyone can claim. It's the power of sanity, of peace, of finding our own inner strength. Karen Casey shares insights and tools she's discovered in her own decades of sobriety and in talking with dozens of other codependents. Her unique treatment of this much talked about, but not clearly understood syndrome, focuses not on naming or on cause, but on the individual's own power to detach from the bad situation and make a choice for recovery.


Karen Casey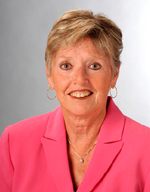 Millions of people around the world spend a few moments in quiet reflection with Karen Casey every day. Karen is the best-selling author of Each Day a New Beginning, the first daily meditation book written expressly for women in recovery from addiction. Published in 1981, Each Day a New Beginning has sold more than three million copies and has been translated into ten different languages. Over the years, readers around the world have come to regard Karen as a trusted companion on the recovery journey. Among her other best-selling inspirational books are Keepers of the Wisdom, A Woman's Spirit, Fearless Relationships, and A Life of My Own. Codependence and the Power of Detachment is sure to become the new classic in the field.